| | |
| --- | --- |
| | Subscribe our newsletter to receive our offers and a chance to win a weekend in Apartamentos Solar Veiguinha. |
| | |







Read

our customer reviews from various operators such as Tripadvisor, Booking.com, Trivago.com and also now from our new system online reservationsamong others
Other Services:

Transfer

Rent Bike

Car

Golf

Airport Transfer ;
Rent-a-Car ;
Bicycle Rental ;
Tee Time ;
Golf Rental ;
Golf Transfer ;
Private Taxi ;
Follow us on our Facebook page
Las Update: 16-Mar-2019 2:40
SOLAR VEIGUINHA - Holidays Villas with 3 or 4 Rooms, and Apartments!
SOLAR VEIGUINHA
Apartments and Villas with 3 and 4 Rooms, with private swimming pool for holidays!
The complex Solar Veiguinha, offers for your holidays, weekends, golf and other activities, magnificent apartments with one or two bedrooms, swimming pool, air conditioning or Villas with 3 and 4 bedrooms and private pool ideal for families.

From 1992 to rent holidays in the Algarve.
OPEN ALL YEAR
Special Offers
FREE Wi-Fi internet in all accommodation;

10% discount for VIP Guests (regulars guests)

(See More);
10% Discount for longer stays (over 15 nights);
5% discount for stays over 7 nights;
Free parking;



Last Minute: Villas (3 Rooms).


From October 1 to April 31:



60 Euros night - 2 Guests;


75 Euros night

- 4 Guests;


80 Euros night

- 6 Guests;
(

minimum 7 Nights

)
Try our new system online reservations ...
Guaranteed lowest prices;
No additional fees;
Availability and instant reservation confirmation;
Free cancellation (30 days).

NEW: VILLA LURDES-4 ROOMS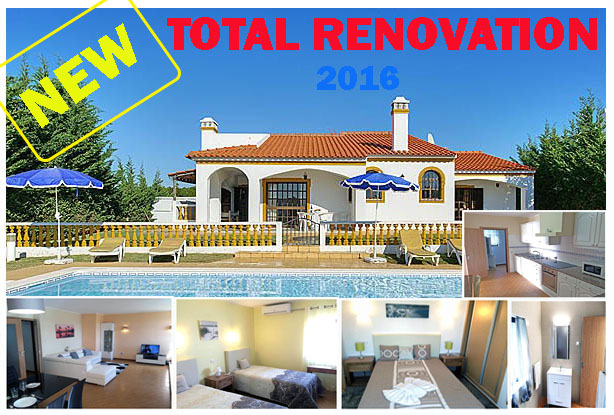 NEW: The Villa Lurdes, now with 4 rooms, after renovation em 2016
BOOK NOW

What date did want to stay on SOLAR VEIGUINHA?

Free cancellation (30 days).

---

UNITS by SOLAR VEIGUINHA:

---

3 Rooms

Air Conditioning
Private Pool
Internet

3 Rooms

Private Pool
Internet

1 Room

Air Conditioning
Pool
Internet
Recepcion

1 Room

Air Conditioning
Pool
Internet

4 Rooms

Air Conditioning
Private Pool
Internet

2 Rooms

Pool
Internet
Recepcion

ADVERTISING: